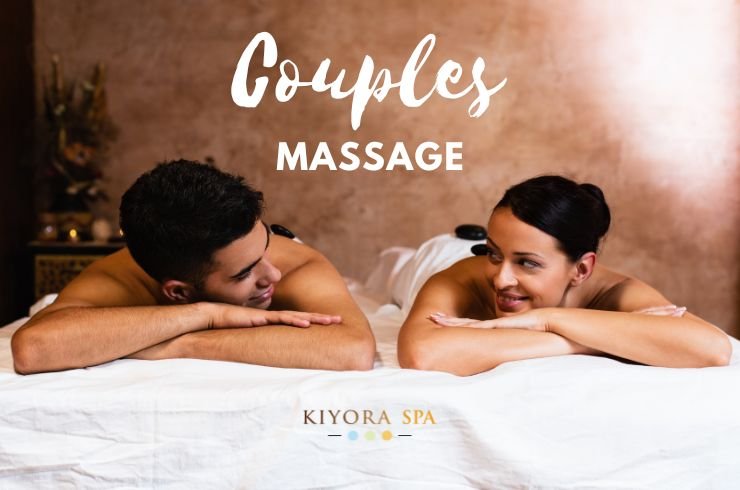 Picture this: you and your partner are exploring the lively streets of Chiang Mai, searching for that dream couples' massage. It sounds exciting, right? Well, here's the twist. While there are countless massage places around, there's a challenge. You're on the hunt for the perfect couples' massage, but all the online reviews you find are about solo experiences. It's like trying to solve a puzzle without all the pieces.
For the best couples' spa and massage experience in Chiang Mai, look no further than Kiyora Spa. With private spa suites featuring two massage tables, shower facilities and a team of highly skilled and well-trained staff, and a range of customizable spa and massage options, your perfect retreat awaits!
What sets us apart is our commitment to understanding the distinct preferences of each couple. We recognize that everyone is different, and that's why we provide the option to personalize your spa experience. You can choose from our set spa packages, making it easy to ensure that both you and your partner get exactly what you desire, whether it's a relaxing massage, rejuvenating body treatments, relaxing hydrotherapy sessions, or invigorating facials.
Choosing the Perfect Couples Spa Package for Your Retreat
When it comes to a couples massage experience in Chiang Mai, Kiyora Spa stands out as an oasis of relaxation and rejuvenation. Our spa offers an several carefully crafted spa packages which couples can enjoy in our private suites.
Personalized Pampering
At Kiyora Spa, we recognize that each individual within every couple is distinctive, and so are their preferences. That's why we take a personalized approach to pampering. Before your massage, our reception team will have a consultation with you and your partner to understand your specific needs. Whether you both crave deep relaxation with a traditional Thai massage or prefer the soothing scents of aromatherapy, we have packages tailored to your preferences.
Varied Duration
We know that time is precious during your retreat, and we offer couples massage packages in various durations to fit your schedule. From a quick 60-minute indulgence to a luxurious 3-hour escape, you can choose the duration that suits you both. It's about creating the perfect balance between relaxation and making the most of your time together.
Serenity in Every Setting
At Kiyora Spa, you're invited to unwind in a serene oasis thoughtfully designed to indulge your senses. Stepping inside, you'll be greeted by the gentle aroma of essential oils, the perfect prelude to relaxation. Soft, soothing sounds from nature and traditional Thai and spa melodies create an ambiance of tranquility, while our lush garden provides a refreshing visual treat. Our private suites, beautifully appointed with Thai decor and touches of local artistry, offer an intimate escape.
Unwind and Reconnect
Our couples experiences are not just about relaxation; they're also an opportunity to reconnect with your partner. It's a chance to leave the stresses of daily life behind and focus on each other. The soothing touch of our skilled therapists and the tranquil atmosphere of our spa create an environment where you can deepen your bond and create lasting memories.
Personalizing Your Couples Massage Experience at Kiyora Spa
At Kiyora Spa, we understand that no two couples are the same, and your massage experience should reflect your unique preferences. That's why we offer a range of options for personalizing your massage as a couple.
Whether you and your partner have specific treatment preferences or varying pressure requirements, we can tailor the session to your liking. Want a mix of traditional Thai massage and aromatherapy? No problem. Our therapists are trained in various techniques, ensuring you receive the perfect massage for your needs.
All you need to is choose your desired spa packages and we'll take care of the rest!
Regardless of you choices, we guarantee that you will have the privacy that you need as a couple.  We're here to ensure your couples massage is an unforgettable, personalized journey that caters to your preferences.
Unlocking Savings: Special Promotions and Discounts for Couples Massages
We believe that everyone should have the opportunity to experience the joy of couples massage without breaking the bank. That's why we offer special promotions on our website for couples massages at Kiyora Spa.
By choosing Kiyora Spa for your couples spa escape, you not only enjoy a personalized and rejuvenating experience but also take advantage of cost-effective options.
Your relaxation and well-being are our priorities, and we aim to make them accessible to all.
How Do I Book a Session at Kiyora Spa?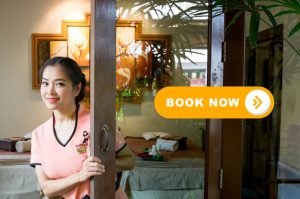 Ready to experience the ultimate couples massage at Kiyora Spa? It's more than just a spa day; it's a journey of relaxation, connection, and rejuvenation. Treat yourself and your partner to the best in Chiang Mai and book your personalized couples spa session today. Discover why our guests call it the #1 authentic retreat in the city. We also offer a Free Roundtrip Shuttle Service which will give you that VIP feeling. Don't miss out – secure your unforgettable experience now!