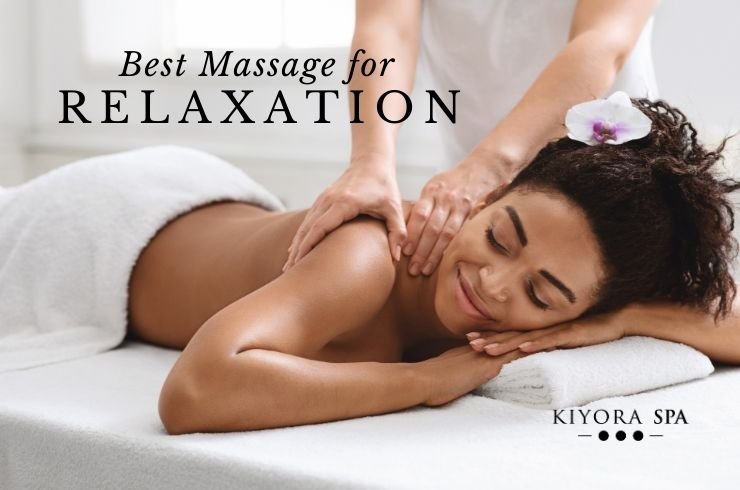 Welcome to the soothing world of massage in Chiang Mai, where relaxation reigns supreme. If you're on the hunt for the ultimate way to unwind, you've come to the right place. In this article, we'll find out which massage types in Chiang Mai are best for relaxation.  So let's explore the perfect massages to melt your stress away in this Thai paradise.
Aromatherapy Massage is considered among the best massage types for relaxation in Chiang Mai. This technique, known for its therapeutic and soothing qualities, offer a holistic experience that leaves you relaxed and rejuvenated.  Coupled with skilled therapists and quality oils, Kiyora Spa is your destination of choice for this modality when in Chiang Mai.  
But let's dive a little deeper into the world of relaxation through massages in Chiang Mai because, as we know, everyone has different preferences when it comes to finding that perfect moment of tranquility.
Your Preferences Matter When Rating Relaxation
When it comes to discovering the ultimate relaxation experience through massage in Chiang Mai, you're amidst a paradise of wellness choices. However, selecting the perfect massage style becomes pivotal, as each one offers its distinct advantages. Your personal preferences carry significant weight. 
Many individuals may not favour heat during their treatments or might lean towards oil massages. Additionally, the desired pressure level is a crucial aspect that varies from person to person.
Let me shed light on my own preferences so that you have a foundation for understanding my relaxation ratings of each massage modality. These ratings are intended as broad guidelines, recognizing that what brings tranquility to one person may not do the same for another.
Medium to Strong Massage: Personally, I find medium to strong pressure massages to be the most enjoyable and effective for achieving deep relaxation.
Sensitivity to Aromatherapy Oils: While aromatherapy has the potential to enhance the relaxation experience, I'm mindful of strong scents due to allergies. Hence, I tend to favour treatments with a subtle and delicate aroma.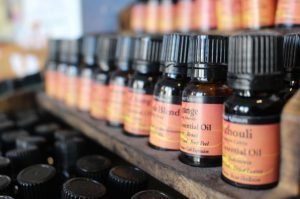 Fondness to Heat: I must confess, I'm a fan of heated massage services. Whether it's the comforting warmth of heated aromatherapy oils, herbal compresses, or the soothing sensation of heated stones, these elements add an extra layer of relaxation that resonates with me.
Quality Oils: Personally, I appreciate massages that incorporate high-quality aromatherapy oils. The feel of quality oils on the skin is not only enjoyable but also contributes significantly to my overall experience. Conversely, poor-quality oils can create anxiety and discomfort.
Keep in mind that these are my personal inclinations, and your path to relaxation may diverge. Chiang Mai's rich array of massage styles allows you to tailor your experience precisely to your preferences, ensuring your journey to relaxation is nothing short of exceptional.
I'm hoping that the insights above will help you navigate the ratings in the table below, keeping your own preferences and comfort in mind while selecting the ideal massage for your relaxation journey.
Which Massage Modality Provides the Highest Level of Relaxation According to My Preferences
Massage Modality
Description
Products Used
Relaxation Level (1 - 10)
Hot Oil Aromatherapy Massage
Combines aromatherapy with hot oil for deep relaxation and stress relief. Some heat involved.
Heated aromatherapy oil
10
Hot Stone Massage
Heated stones are placed on the body and used in massage strokes. Deep relaxation and stress relief.
Hot stones,
aromatherapy oil
10
Swedish Massage
Involves gentle to moderate pressure with long, flowing strokes. Relaxation and muscle tension relief.
Aromatherapy oil
9
Aromatherapy Massage
Uses essential oils for therapeutic effects, promoting relaxation, stress reduction, and improved mood.
Aromatherapy oil
9
Herbal Compress Massage
Heated herbal compresses applied to the body, offering relaxation, muscle relief, and improved circulation.
Heated herbal compress
9
Foot Reflexology
Focuses on the feet, applying pressure to reflex points. Induces relaxation and overall well-being.
Unscented oil
8
Head-Back-Shoulders Massage
Concentrates on the upper body, relieving tension in the neck, shoulders, and head. Relaxing and stress-relieving.
None
(uses Thai Massage techniques)
7
Traditional Thai Massage
Involves stretching and pressure points. Energizing and can lead to relaxation, though it can be intense for some.
None
(uses bodyweight and stretching techniques)
6

Thai-Yoga Massage
Combines yoga stretches with massage, promoting relaxation and flexibility.
None
(uses bodyweight and stretching techniques)
6
This ranking accounts for my preference for strong or deep massage, sensitivity to aromatherapy oils, and my fondness toward heat.  If you were to create your own table of relaxation ratings, it would probably look a lot different to mine.  There is no right or wrong answer.  
Rating Relaxation is Subjective
Individuals may have varying preferences and perceptions of what relaxes them. So to find out which massage types in Chiang Mai are best for relaxation, a more comprehensive assessment of relaxation has to be done.  Here are some additional measurements or aspects that can be considered post-massage.
Stress Reduction: Assess how effectively the massage modality reduces your stress levels, both physically and mentally.
Muscle Tension Release: Evaluate how well the massage relieves muscle tension and knots, contributing to relaxation.
Mental Clarity: Measure how clear and calm the mind feels after the massage, indicating reduced mental stress.
Quality of Sleep: Consider the impact on sleep quality post-massage, as improved sleep is often a sign of relaxation.
Breathing Ease: Assess whether the massage helps in achieving deep and relaxed breathing.
Emotional Well-being: Gauge the emotional state after the massage, including feelings of happiness, contentment, or reduced anxiety.
Body Awareness: Determine if the massage enhances body awareness, making the you more attuned to physical sensations.
Overall Sense of Well-being: Evaluate your overall feeling of well-being, encompassing physical, mental, and emotional aspects.
Duration of Relaxation: Note how long the relaxation effects persist after the massage.
It's important to remember that what constitutes relaxation can vary widely from person to person. Therefore, a holistic approach, combining multiple measurements and aspects, can provide a more accurate representation of the overall relaxation experience. 
Why Should You Trust Kiyora Spa with Your Relaxation Experience?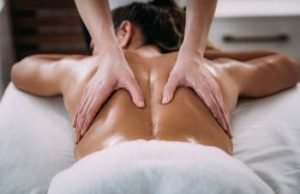 Where can you get the the best massage in Chiang Mai for relaxation?
Your relaxation journey should be tailored to your preferences.
At Kiyora Spa, we understand that everyone has their unique comfort zones when it comes to pressure, scents, and heat. Whether you prefer a gentle touch or a firmer pressure, whether you have scent sensitivities or a preference for a slight aroma, and even if you're not a fan of additional heat, we've got you covered.
We pay meticulous attention to your preferences, ensuring that every aspect of your massage aligns with what makes you feel most comfortable and relaxed.  If getting a massage with a partner or friend, which is often the case, attention to your preferences is an absolute must.
How Do I Book a Session at Kiyora Spa?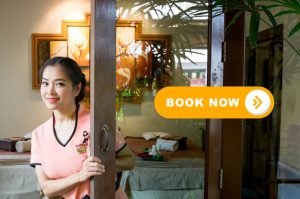 Ready to experience a Massage at Kiyora Spa? It's more than just a regular massage with a skilled therapist; it's a holistic journey that harmonizes mind, body, and spirit. Treat yourself to the best in Chiang Mai and book your massage session today.
Discover why our guests call it the #1 authentic retreat in the city. We also offer a Free Roundtrip Shuttle Service which will give you that VIP feeling. Secure your unforgettable experience now!