No matter your passion level, there is an assorted collection of yoga studios in Chiang Mai that will suit your taste.
Yoga was developed in India 5,000 years ago as an ample system for the mental, physical, emotional, and spiritual wellbeing of a person. While it is often called Hatha Yoga, the word itself is only a part of the overall discipline of Yoga.
Today, a lot of people use diverse aspects of Yoga to help elevate their quality of life in such areas as stress relief, wellness, fitness, vitality, mental clarity, and spiritual growth. It is a system of techniques and guidance for progressive living. Among its many source texts, Yoga Sutras and Bhagavad Gita are two of the most known types. Both explain the nature of advanced awareness and accomplishment, as well as an assortment of methods for attaining those goals.
Just like in any field, the aspects of Yoga can't be learned on books and readings, but it can be understood through a piece of experience. It has a customary emphasis on the student-teacher relationship, wherein the teacher facilitates the student to develop a practice that brings deeper perceptive through personal experience.
Since the individual practice of Yoga can be a personal experience, there are lots of ways that can be adapted and differ from one practitioner to another. These days, it has branched out in many new directions and some of which differ from the traditional prominence. However, all approaches to Yoga are intended to encourage different phases of wellbeing. Today's practitioners have more options as they try to gain the most from the vibrant, ever-widening field of Yoga.
There are various types of Yoga in Chiang Mai. With that, how do you find the one that's fit for you? You may have tried it in a nearby gym or a local studio, but going to one type of yoga class doesn't mean the studio on the next block teaches the same approach.
If you want to know more about the different types of Yoga in Chiang Mai, continue reading. You might discover which one will be right for you.
1. Vinyasa Yoga
Vinyasais commonly called the "flow yoga". It is a style of yoga characterized by stringing postures jointly so that you shift from one to another, flawlessly, using the breath. At some point, Vinyasa is sometimes confused with "power yoga."
Vinyasa classes offer a diversity of postures, and each of them is unique. The opposite would be "fixed forms" such as Bikram Yoga, which features the same 26 postures in every class, or Ashtanga, which follows the same pattern every time.
The changeable character of Vinyasa Yoga helps to extend a more balanced body as well as put off repetitive motion injuries. Repetitive motion injuries can happen if you are always doing the same thing each day.
In a nutshell, Vinyasa recognizes the transient nature of things. We enter into a posture, be there for a while, and then leave.
2. Ashtanga Yoga
Ashtanga means "eight limbs" and takes in a yogic lifestyle. A lot of people recognize Ashtanga as traditional Indian Yoga. Like Vinyasa yoga, the Ashtanga yoga asanas (postures) harmonize breath with movement as you move through a sequence of poses.
In the early 20th century, Sri K. Pattabhi Jois brought this kind of Yoga to the United States. The series of postures are practiced the same way every time. It consists of Sun Salutation A, Sun Salutation B, a standing sequence, and a closing sequence. The practice is usually performed in silence, without music, and sometimes without verbal instruction.
3. Iyengar Yoga
Iyengar Yoga was also based on Eight Limbs of Yoga and is named after B.K.S. Iyengar, a famous yogi from India. It was popularized in the West about the same time as Ashtanga yoga.
The alignment in posture using breath control through pranayama is emphasized on this type of yoga. Props such as blocks, blankets, straps and bolsters are also utilized. This kind of Yoga is usually performed without music and at a slower pace patterned to assist students in getting deeper into the postures.
4. Bikram Yoga
During the 1970s, Bikram yoga was designed by Bikram Choudhury, who brought it to California from India.
The class consists of the same 26 yoga postures and two breathing exercises. The duration of the course in 90 minutes and done in a room that is 105 degrees Fahrenheit with 40% humidity. It is performed in a bright room where the students face mirrors to check proper posture and alignment. It is also practiced with no music during the class.
5. Jivamukti Yoga
This type of Yoga started in New York City in 1984 and was created by David Life and Sharon Gannon. Jivamukti means "liberated being."
With this type of Yoga, the class incorporates Sanskrit chanting, Pranayama, and movement (Asanas), with a subject or lesson for each class. Jivamukti Yoga is a right combination of physical and spiritual exercise.
6. Power Yoga
Power yoga is a new vigorous approach to the traditional Hatha yoga poses. The Ashtanga yoga poses are executed more rapidly and with added upper bodywork and core exercises.
The sequences on this kind of Yoga differ every time and often accompanied by a piece of upbeat music. Vinyasa yoga can also be Power yoga, depending on how the class is hosted.
7. Sivananda Yoga
In 1957, Sivananda yoga was brought to the United States by Swami Vishnudevananda. This kind of Yoga is based on the five yogic principals: proper breathing, relaxation, diet, exercise, and positive thinking. The components of Sivananda Yoga work together to make a healthy yogic lifestyle.
The asana practice is usually twelve basic postures or variations of the Asanas, with Sun Salutations and Savasana. It is also practiced with the absence of music.
8. Yin Yoga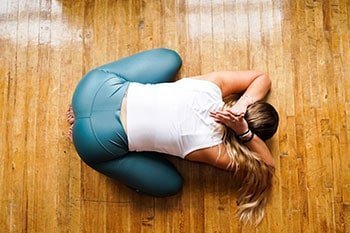 Yin yoga is a contemplative practice which is where your body becomes comfortable of a pose without using any strength. It is also referred to as Taoist Yoga and focuses on expanding the connective tissues within the body. It is meant to compliment Yang yoga or muscle-forming yoga practices.
If Yang is active, then Yin is passive, meaning the muscles are allowed to calm down with gravity and rest. It is performed with light or no music and sometimes with props.
Every type of yoga practice is unique. When you find the kind of Yoga that fits you, better stick with it. Also, find a studio or a gym that is comfortable for you. Whatever your yoga practice may be, embrace it with love and dedication. Inevitably, you see the peace and balance that you need.
For more information on yoga in Chiang Mai, visit Culture Trip. You will find that some of these studios aren't too far from Kiyora Spa.